Pintxo Bars in San Sebastian
BY Taste Spain
0 COMMENT
TNS Experiences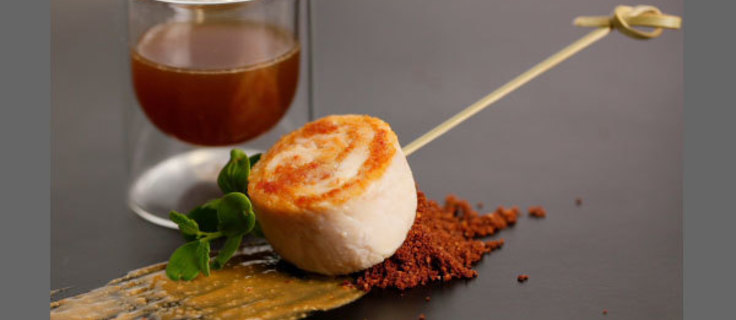 San Sebastian is home to a region that boasts the highest concentration of Michelin-starred restaurants per square foot in the world. With acclaimed Michelin-starred restaurants in the region including Arzak (San Sebastián), Berasategi (Lasarte), Akelarre (district Igeldo) and Mugaritz (Errenteria). In addition to the Michelin star restaurants, San Sebastian is also renowned for it's pintxo bars which can be found around the city and specially in the old quarter.
Pintxo Bars can be found easily in the old quarter of San Sebastian where there is an overwhelming number to choose from. You'll instantly recognise Pintxo bars because they typically have a wide variety of Pintxo dishes visible across the bar, with toothpick like skewers through the mini dishes.
The word Pincho is Spanish for spike and where Pintxos get their name from. Typically pintxos have a small wooden spike holding them together, with culinary delights toppled on a bread base, but many varieties exist.
There are many benefits to pintxos, making them a cornerstone of local culture and society. The benefits of pintxos in San Sebastian include:
• The ingredients
The staple ingredients in pintxos are usually seafood and meat. San Sebastian is located right near the sea and minutes away from the mountains. Making the quality of the seafood, fish and beef simply delicious.
• Quick rotation
Pintxos are eaten quickly because they are delicious, making the rotation of dishes very fast. This means that you will normally get freshly prepared pintxos at the better bars.
• Competition
The tough competition in the streets of San Sebastian to have the best pintxos bar means the owners keep innovating, evolving and coming up with new dish ideas to please customers who know their food.
• Creativity and originality
A wide variety of dishes helps to keep your pallet and eyes interested. Every bar has its own unique take on pintxos and is often regarded as the best for a particular dish. The originality in the creation of new pintxos is helped by the annual pintxo championships, which sets the standards amongst the bars and keeps creativity and originality moving forward. You can really feel the sense of pride amongst the bars that take part, as they show their accolades on the walls of their taverns.
As the number of pintxo bars can be overwhelming and at the end of the day you can only eat so much, we have made a list with our recommended pintxo bars in San Sebastian. These are also included in our San Sebastian Pintxo Tour, which includes a local guide, paired wines/beers and preferred treatment at the best bars which we take you to.