Best tapas bars in San Sebastian, aka pintxo bars
BY Taste Spain
0 COMMENT
Tapas, TNS Experiences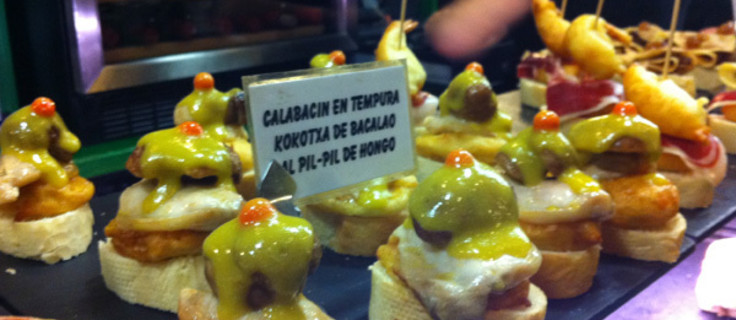 As the number of bars in San Sebastian can be overwhelming and potentially difficult to navigate between them, we provide Pintxo Tours to make it easy. We take you to the best bars, with negotiated rates and paired drinks included.
In addition to our Pintxo Tours we provide, we can offer you with some advice on the pintxo bars we like and their specialities. In no particular order these include:
Txepetxa
Also known as 'the anchovies king', at Txepetxa  you will find anchovies cooked in many different ways, including anchovies 'jardinera' (on a toast with a mixture of onions, red and green peppers), anchovies with crab cream, with back olives or with sea urchin roe. Either way, they are delicious!
Gandias tavern
This is a classic in the old town of San Sebastian. It offers a traditional atmosphere that's still exciting. The restaurant has 12 tables and, at the counter, the variety of pintxos is immense. The selection includes both meat to fish pintxos, with favourites being the lamb tenderloin, sucking pig and grilled chipiron (small squid from the Cantabrian Sea) skewer, with its own ink.
Zeruko
Here you'll find modern colourful pintxos that are beautifully displayed on the counter – making them almost impossible for passers-by to resist. The cod bonfire is probably the bar's most famous pintxo, but you can choose between many others such as black pudding, foie gras and pistachio croquettes or smoked eel.
Ganbara
Open since 1984, this traditional family run bar and restaurant always offers the freshest ingredients. The grilled mushrooms are spectacular, and the crab tart ('txangurro'), Iberian ham mini baguettes and puff pastries are also very good. Tip: keep track of what you order, or you could end up getting carried away and get a surprise with the bill!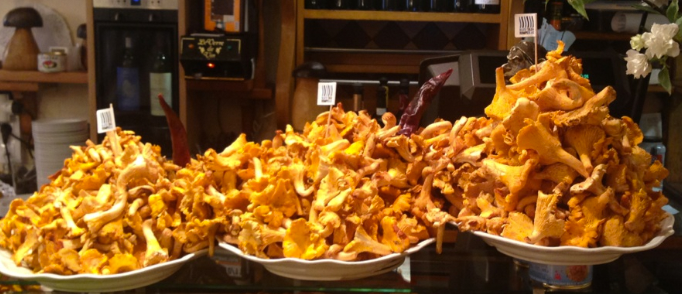 Bar Martinez
Located in the heart of the old town, Bar Martinez has a nine-metre long counter that's packed with pintxos. Its house specialities include fillet of cod with poached onion, stuffed pepper with tartar sauce, cod with clam chowder, crab 'charlota' (tart) and breaded artichoke stuffed with Iberian ham.
La cuchara de San Telmo
'San Telmo's Spoon' in English, this bar offers modern Basque cuisine. Don't miss the foie gras with applesauce, tomato soup with idiazabal cheese, cod tempura cooked in beer or the creamy canelón.
A fuego negro
The speciality here is modern cuisine with an artistic touch, and all food is presented in a different way to awake your senses. It's easy to become absorbed by their philosophy (eat, drink, listen, watch and learn), and the original menu includes soup, chickpeas and xerez or T-bone, and grills, among many other beautifully presented dishes.
Goiz Argi
The perfect spot if you like seafood, Goiz Ari's gambas (prawns) on bread is cooked to perfection. The bar's shrimp, anchovies and gildas – the first pintxo ever created, which consists of green olives, an anchovy and guindillas (Spanish chillies) – are also excellent.
Bar la Viña
Another classic in the old town, Bar la Viña is great value for money so it gets packed with locals very quickly. Their tortilla de patata (Spanish omelette) is probably one of the best in town, and the octopus salad and steak are also highly recommended. You should definitely round off your pintxos tour with their soft creamy cheesecake!
These are our top nine San Sebastian pintxo bars – feel free to leave a comment to let us know which other bars should make the list.
You can make your booking with Taste Northern Spain for a pintxo tour in San Sebastian through our website you can contact us by email or call us on 0034 679818282 (Spain) or 0044 7834761401 (UK) to make your personal arrangements.